Imagine a future free of the pain of the past

Imagine a future that you plan and control

Richard Zana Weinman, C.Ht., a Certified Hypnotherapist, graduated with Honors from the Hypnosis Motivation Institute, the nation's premier college and clinic of Hypnotherapy founded in 1968, the first such college to achieve National Accreditation.
Prior to his career as a Certified Hypnotherapist, Mr. Weinman spent over 20 years in the film business, serving as a producer, director and screenwriter. His unique background has taken him to several countries around the world, where he has worked with people from many cultures.
MEMBERSHIPS:
HMI Honor Roll Society
The American Hypnosis Association
The National Guild of Hypnotists
The International Association of Counselors and Therapists
CERTIFICATIONS:
NLP Master Practitioner
Therapeutic Imagery Facilitator
Smoking Cessation
Hypnosis and Weight Loss Specialist
Pre and Post Surgery Hypnosis
Pain Management with Hypnosis
Hypnotherapy for Immune Disorders

THERAPEUTIC HYPNOSIS can help promote physical, mental, and spiritual wellness
and can help you manage your life more successfully. It may be used effectively in decreasing stress and anxiety, releasing anger and sadness, improving immune function, easing fears and phobias, in pain management and other issues.
To that end, I include HAPPINESS-DIRECTED THERAPY with clients, when appropriate. I work with clients coping with the stress from DIVORCE, SEPARATION or CHILD CUSTODY ISSUES. I help PREPARE clients for SURGERY and follow their progress POST SURGERY.
I work with issues involving SEXUAL PROBLEMS and DYSFUNCTION, with FEARS and PHOBIAS, including SEVERE FEAR of FLYING, FEAR of DRIVING, and AGORAPHOBIA.
And I have worked with ACTORS, WRITERS and other creative people, helping to enhance their ARTISTIC PERFORMANCE, concentration and focus.
SESSION FEES:
The fee schedule listed below applies only to services provided by Richard.
If you decide you would like to work with me, the fee for the first session is $150.00 and subsequent office sessions are $125.


CLIENT COMMENTS


(

All quotes used with the express permission

of the person quoted)
"It's stunning that you were able to say to me what I needed to hear at that particular moment, that you saw what I needed."

"My neurologist thought it was great that I was coming to you."
"I just want to share with you, I am so happy I'm back to my routine--seeing six clients a day. This ... technique is really working. Thank you for finding a way to help me. I am very proud of myself."

"Amazingly, I did things (last week) I didn't think I could do. In one day I made all my decisions. I controlled (my) temper. I was sleeping better. My nerves were not rattled."

"This is as close to a miracle as you can get. I found the key. This is from a kid from New York who doesn't believe in B-S."

"Friday was a phenomenal day—a normal day. I hiked 6 miles, washed the car and did the laundry. This is like the old me."

"I did remember my lines in acting class and amazed everyone with how well I handled my role ... I just looked at my lines, repeated them several times and they sank in like a sponge - well almost - my acting teacher asked what happened and I said, 'my Hypnotherapist.'"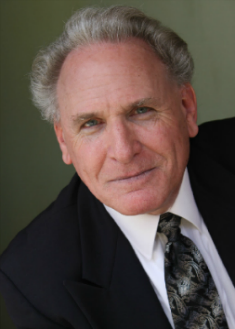 Richard Zana Weinman, C.Ht.
richzana@yahoo.com
(818) 694-9008
Tarzana Office:
HMI Clinic, Suite 310
18607 Ventura Blvd.
Tarzana, CA 91356