"As human beings, our greatness lies not so much in being able to remake the world...
as in being able to remake ourselves."
Mahatma Gandhi
There are times throughout our life when we realize there are things we may want to change.
Maybe it is a HABIT we would like to STOP, like SMOKING. While many people attempt to quit smoking on their own, they find the urge to smoke overpowers their willpower to quit smoking. Some quit for days, weeks or months only to find themselves inexplicably reaching for a cigarette and smoking again.
Many are struggling with weight issues and battling weight loss on a yo-yo cycle. They lose weight, and gain weight and then lose weight again. When we work with clients for weight loss, we do not put the focus on 'weight loss' or dieting, but instead approach it as a LIFESTYLE SHIFT. In this way, we seek permanent changes in making HEALTHY EATING CHOICES and incorporating REGULAR EXERCISE which ultimately leads to WEIGHT LOSS.
Some of us may want to let go of FEARS or PHOBIAS. Some have a fear of driving that prevents them from driving or limits them in the routes they drive. Some cannot drive on freeways. Others have a fear of driving over bridges. Some can drive only during the day.
Maybe we are tired of being in CHRONIC PAIN. Pain can be so overwhelming at times. Many live in chronic pain and are seeking relief from being in pain all the time. Have you ever had a cut, and not noticed the pain until you noticed the cut? The mind does play a very interesting role in our perception of pain.
For some, it is time to LET GO WITH LOVE, as we learn to take responsibility for our own emotions and behaviors, and let those we love take ownership of theirs. Many of us love some one who is an addict or alcoholic. We may find ourselves obsessing on their addiction. With out realizing it, we have become addicted to the addict. In addition to being in a twelve-step program, hypnosis can help gain insight into our part of the relationship with the addict or alcoholic.
Some may be facing NEW CHALLENGES, possibly a serious illness like CANCER, and seek help in finding ACCEPTANCE, STRENGTH, HOPE and COMFORT during treatment. When going through cancer treatment, some feel defeated just by hearing the word cancer. A diagnosis of cancer in and of itself can cause overwhelming anxiety. With hypnosis, guided imagery, and EFT we can work on reducing the stress and anxiety of the cancer diagnosis and the fear that goes along with it. We seek to have the mind cooperate with the medical treatment being administered to the body to optimize the outcome in the battle with cancer and minimize the side effects of cancer treatment as well.
"It's never too late to be what you might have been."
George Eliot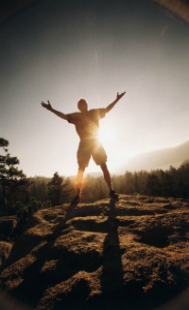 Do you want to learn more about how hypnosis works? Many people know someone who quit smoking or overcame a fear through the use of hypnosis. Have you been thinking about hypnosis, and wondering if hypnosis and hypnotherapy might help you?


Are you are ready to make the changes you desire? Call for a complimentary phone consultation. We will discuss your reasons for seeking hypnotherapy and will tell you whether or not we think we can help. In addition to hypnosis, we use the techniques of NLP (Neuro-Linguistic Programming), and EFT (Emotional Freedom Technique) to help clients achieve their goals.

Teri Terrusa, LCSW Richard Zana Weinman, C.Ht.
teriterrusa@gmail.com richzana@yahoo.com
(805) 657-7751

(818) 694-9008
Thousand Oaks Hypnotherapy
2239 Townsgate Rd #108
Westlake, CA 91361